What Can You Eat During Lent? - Best Foods To Eat During Lent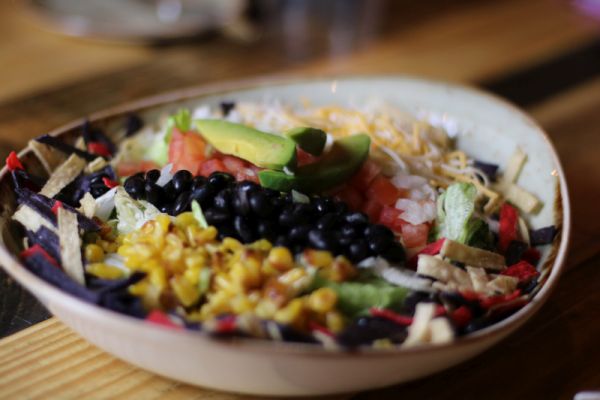 If you are Catholic or part of a Catholic family, you may be aware that the rules for meals are different around Lent. Lent is the 40 days following Ash Wednesday, and it's a time for fasting, prayer, and contemplation. The 40 days is a time to prepare for Easter and represents the time Jesus spent in the desert, praying and resisting the temptation of Satan. Modern Catholics celebrate this time of year by surrendering something for 40 days, praying, attending mass and following special rules for food.
What to Eat During Lent
On Ash Wednesday and Good Friday, Catholics fast, meaning they eat less than usual. Most adults give up snacking and generally eat only one main meal and two smaller meals during the day. Also, on Ash Wednesday, Good Friday and all Fridays during Lent, adult Catholics over the age of 14 abstain from eating meat. During these days, it is not acceptable to eat lamb, chicken, beef, pork, ham, deer and most other meats. However, eggs, milk, fish, grains, and fruits and vegetables are all allowed.
There are exceptions. For example, pregnant women, the ill, the elderly and very young are exempt from Lent rules of fasting.
Many people also give up something for the entire Lent period. Some Catholics give up a favorite treat, such as chicken or chocolate, while others give up a habit, such as watching TV. If you are giving up meat or food for Lent, you will not be able to eat this food for Ash Wednesday and the 40 days following.
Alternatives to Eating Meat During Lent
On Ash Wednesday, Good Friday and all Fridays during Lent, when you cannot eat meat, there are many great options. You can still enjoy your meals, even without meat. Forklift & Palate has a vegan and vegetarian menu, and it includes everything you can enjoy during Lent.
Consider our Pear & Prosciutto Bruschetta, Salmon, Veggie Pizza, Quesadilla, Shrimp Skewers, Fish and Chips, Ratatouille, or Pasta. Forklift & Palate also makes a mouth-watering Quinoa Salad and other salads that leave you satisfied without any meat. We even have options if you are observing Lent and also need to eat gluten-friendly or have food allergies. Just let us know about any allergies or menu needs when you order, and we can help you find something delicious to eat.
Enjoy a Meal During Lent at Forklift & Palate
Forklift & Palate is conveniently located in the Spooky Nook Sports complex. There's plenty of parking, and our atrium area can accommodate large groups of up to 600. Whether you're dining solo or have a big group, we can serve you breakfast, lunch, dinner, and drinks during Lent and throughout the year.
With our sustainable practices, including geothermal heating and rainwater recycling, you can feel good about dining with us. For all your dining needs, check out our menu or make a reservation today.
Learn More About Eating Schedules