FORKLIFT AND PALATE RESTAURANT
A RESTAURANT ADVENTURE LIKE NO OTHER
The Forklift & Palate Restaurant is housed along with The Warehouse Hotel and Spooky Nook Sports in a repurposed industrial warehouse. In keeping with the spirit of that restoration, we recycled and reused materials from the original warehouse throughout our facility, right down to the cement in the driveway. Then we incorporated state-of-the-art environmental practices such as geothermal heating and rainwater recycling to make the site as environmentally friendly as possible. The result is a green restaurant and hotel truly unlike any other you'll visit.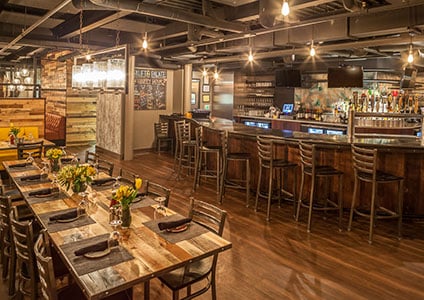 Celebrate your special occasion at the Forklift & Palate. Suitable for all types of functions, the Forklift & Palate's Atrium can accommodate groups as small as 10 or as large as 600 guests for your private event. The atrium brings in elements from the restaurant's decor with cable spool tables, a bar with a pallet finish, and large pergola with lights giving the space and indoor outdoor atmosphere. Please click here to contact us for your private event.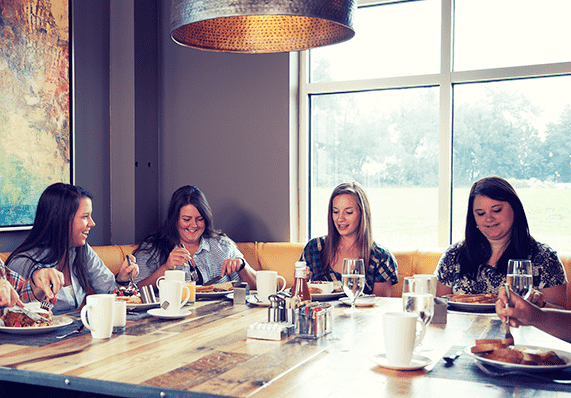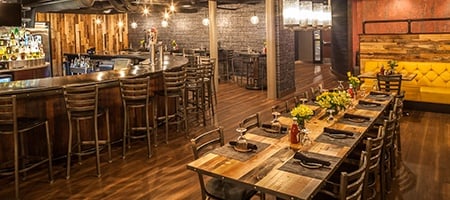 Unique Dining Experience
Enjoy a one-of-a-kind dining experience in a repurposed industrial warehouse.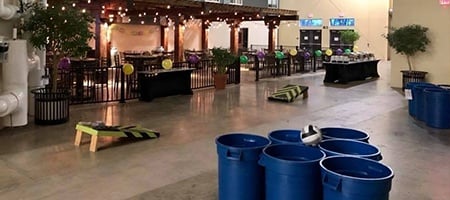 Parties & Events
Are you searching for a party rental space that can host a reunion, anniversary...