The Best Foods To Eat While Watching Sports - Best Game-Day Foods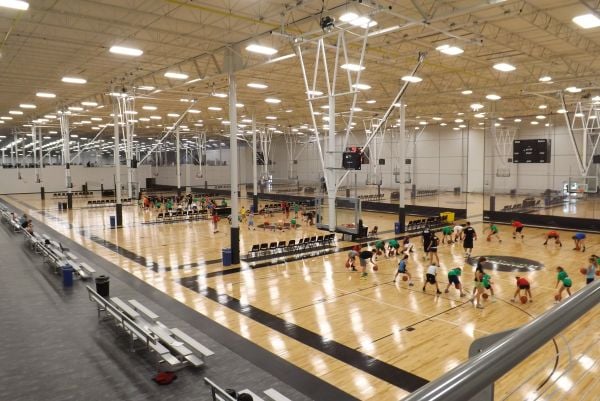 Celebrating the big game means having a great time, and food and beverages are a big part of that. If you're having a sports-themed party, you'll want to make sure you serve delicious food, so you can enjoy the sports action instead of being hungry. Whether you're celebrating the Super Bowl, NCAA March Madness, NBA Finals, the Stanley Cup or any other important sports event, keep your crew happy with fantastic food.
Plan for Finger Foods
When you're cheering loud, you don't want to be sitting down with a fork and knife, which is why finger foods are always a big hit. Finger foods allow guests to easily walk around the room and mingle while eating, or maneuvering among the crowd to find the best viewing angel of the TV.
Beer and Cocktails
Beer and sports is always the perfect combination. Beer pairs well with finger foods and are the perfect way to relax with friends.
If you want something in addition to beer, consider serving a few cocktails. Mixing the right concoctions lets you explore a world of flavors. You can even mix up special drinks with a color to match your favorite sports team.
Desserts
No game night is complete without something sweet. A fun option is to decorate cupcakes with your team's logo or colors. If you are strapped for time, consider using a bakery to do the cooking for you. You can also get a "smash cake" with the rival team's colors, so you can tear your way through it. Or, opt for a cake with your own team's logo. No matter what sweet dessert you serve, don't forget a scoop of ice cream on the side!
Special Foods and Menus
Chicken wings and sliders are popular options for sports parties, but keep in mind some of your friends may have different eating habits. Make sure to serve some vegetarian and vegan options, gluten-friendly foods and finger foods people with other dietary restrictions can eat. With finger foods, it can be pretty simple. Just set up a table with a range of options and let everyone grab what they like during commercial breaks.
Leave It to the Staff at Forklift & Palate
Sometimes you just want to enjoy watching the game without the hassle of setting up food and drinks and without having to worry about cleaning up afterward. At Forklift & Palate, we have you covered. In our atrium, we routinely host game nights for big sports events. With plenty of seating, you can bring your whole team. Or, book a private sports party at Forklift & Palate for a more custom experience. We have an assortment of bottled beers including Corona, Angry Orchard, and Samuel Adams. Chow down on tacos, chicken wings, chicken tenders, French fries, and chips and salsa while you enjoy watching the game and sipping on an ice cold beer.
With our specialty menus, we can serve up delicious food for everyone's budget, taste and needs. Best of all? You can focus on the goals and score, not on serving drinks, mopping up spills and keeping everyone happy. Forklift & Palate takes care of it all. Take a look at our menu or make a reservation today. Or, reach out to Forklift & Palate to ask about renting a space. We can make your party as memorable as that winning goal.
Learn More About Parties & Events
Wedding Rehearsal Dinner Etiquette
Tips For Holiday Party For Employees