How To Pair Wine With Food - Food And Wine Pairing Basics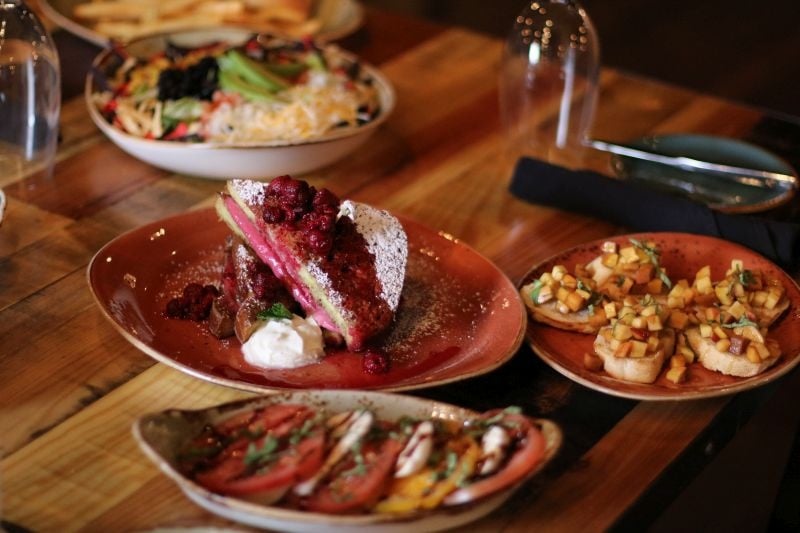 Whether you're going out for a celebration, it's date night or you just don't feel like cooking, a great meal can get even better when you order based on excellent food and wine matching. Whatever your taste in wine is, a number of different foods will be able to complement your choice perfectly.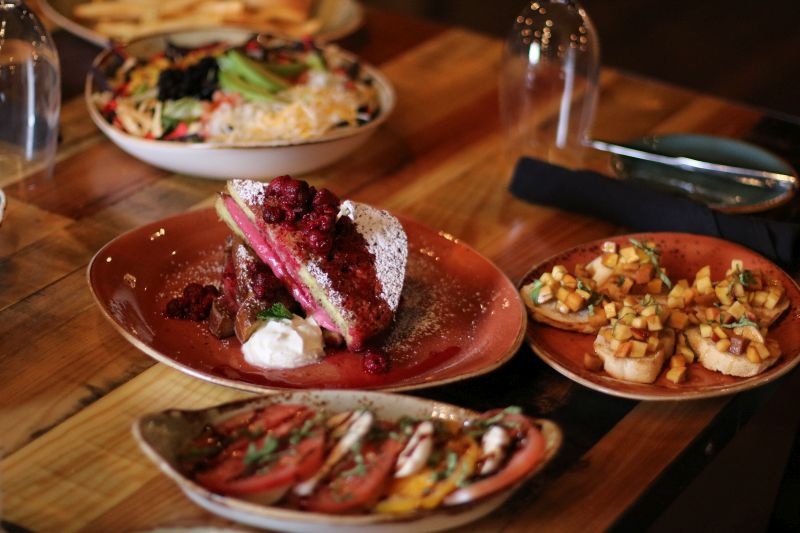 Check out our quick guide below on popular types of wines and which foods they pair best with.
Dry White Wine
If you prefer white wine and don't want anything too sweet, a dry white is a great pick. Pinot Grigio and Sauvignon Blanc are both dry white wines. Dry whites pair the best with vegetables, especially roasted vegetables, and fish. Try a white fish, like halibut, with roasted carrots or zucchini.
Sweet White Wine
If you want a white without the bitterness of a dry white, a sweet white is perfect. Sweet whites include Moscato and Riesling. Sweet wines pair well with both hard and soft cheese, cured meats and sweets. A dish of smoked sausage or a cheese platter would be a wonderful pair with this type of wine.
Rich White Wine
More savory, a rich white wine gives great flavor. Chardonnay is a popular full wine. This type goes great with soft cheeses like Havarti, rich fish such as trout and salmon and white meat like chicken, duck, and turkey. A dinner of salmon in cream sauce and another side will create an amazing meal paired with a rich white wine.
Sparkling Wine
You don't have to save a sparkling wine like Champagne for a special occasion. This type pairs perfectly with potatoes, pasta, rice, vegetables, and cheese. Try a cheesy risotto or chicken alfredo for a great combination of flavors.
Dry Red Wine
A dry red is similar to a dry white but with a fuller body. Pinot Noir is the most popular dry red wine. It pairs well with cured meat like bologna, liverwurst and chorizo, roasted vegetables and rich fish. Salmon and roasted mushrooms would make a tasty entree to pair with a dry red.
Medium Red Wine
Medium red has a more balanced blend of different tastes. Zinfandel and Merlot are popular medium red wines. This type goes best with red meat. Whether you're having steak or a burger, a medium red is the perfect pairing.
Dessert Wine
This type of wine is sweet like a traditional dessert and you can drink it on its own. Ice wine, Sherry, and Port are all popular dessert wines. You can pair them with cake and other sweets like creme brulee.
You don't need to be a wine expert yourself or go to a pricey restaurant with a sommelier to get a tasty meal paired with a great wine. At Forklift & Palate, we offer a variety of delicious dishes and a full bar. No matter what your tastes are, we can help suggest a great food and wine pairing for an amazing meal.
Learn More About Food & Alcoholic Beverages
Best Food To Pair With A Beer
Most Common Liquor For Mixed Drinks
How To Order A Cocktail
How To Improve Your Beer Drinking Experience
The Most Popular Types of Wine