Valentine's Day Reservations Now Open!
Fresh New Menu
Try our updated menu with fresh local flavors.
Online Ordering
Place your pickup order online or call us at 717.537.6205.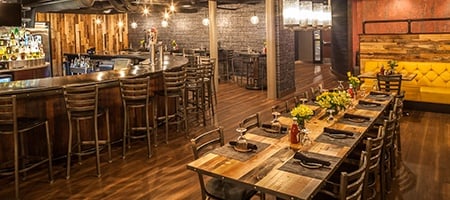 Unique Dining Experience
Enjoy a one-of-a-kind dining experience in a repurposed industrial warehouse.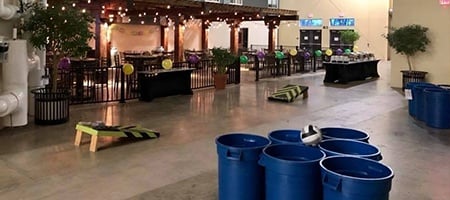 Parties & Events
Are you searching for a party rental space that can host a reunion, anniversary...
NOW THAT'S REFRESHING.
At Forklift & Palate Restaurant in Lancaster, PA, you'll enjoy a casual dining adventure unlike any other. With our unique recycled architecture, state-of-the-art green practices, and our location alongside the nation's largest indoor sports complex, you'll find plenty to discover under our roof.