4 Date Night Recipies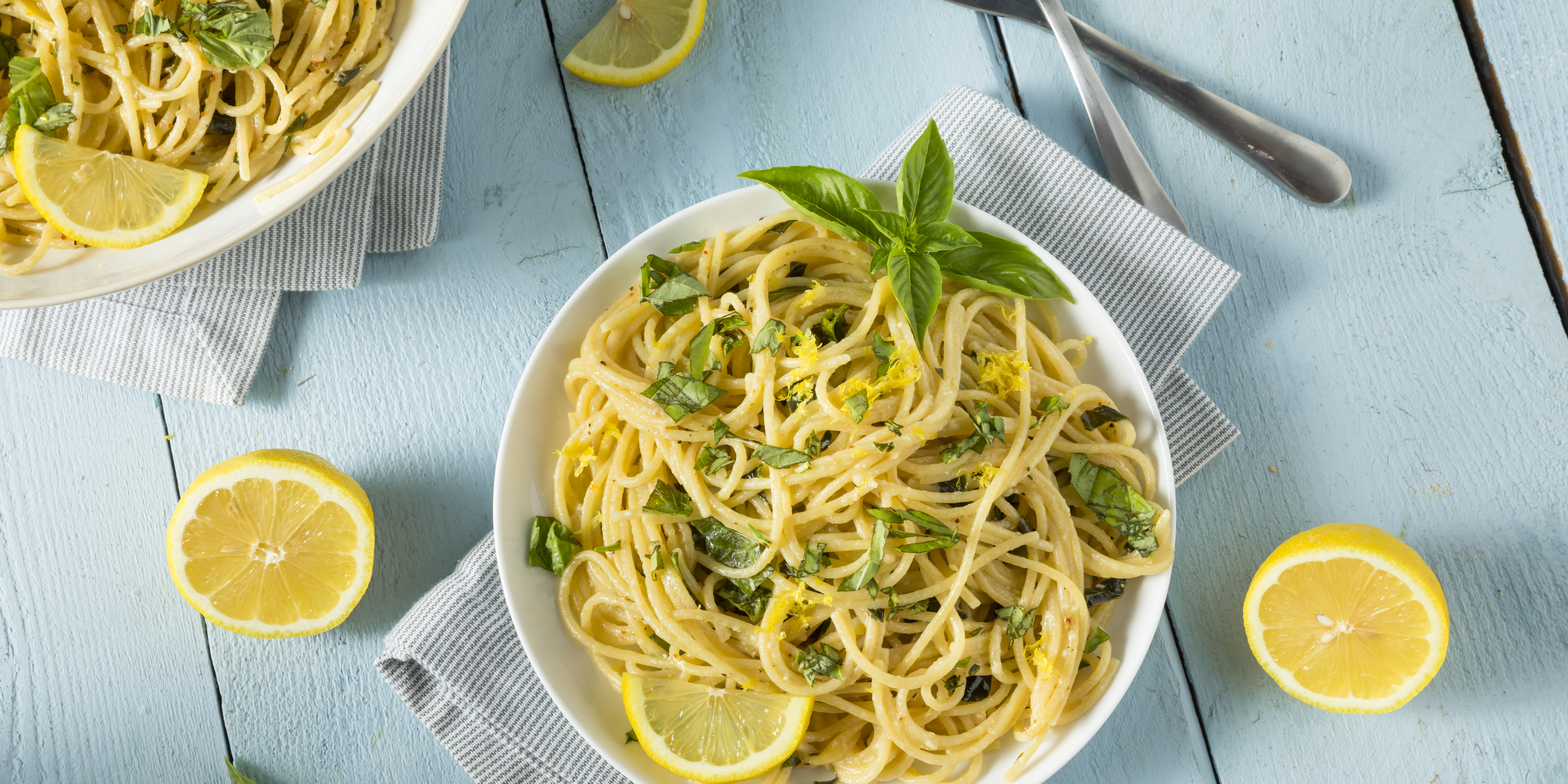 Sometimes date nights are best left at home. Cooking a meal together, enjoying the food, and relaxing immediately after is often overlooked when the other option is to go to a restaurant. If you're looking for the perfect date night dinners or desserts to create, check out these four.
Lemon Spaghetti
Ingredients:
1/2 pound of spaghetti
1/2 cup panko breadcrumbs
Zest of 1 lemon
Juice of 1 lemon
1/2 cup chopped flat leaf parsley
2 tablespoons grated pecorino cheese
2 ounces cream cheese
1/2 cup heavy cream

2 teaspoons

extra virgin olive oil
Salt and pepper to taste

Instructions:
1. Heat oil in skillet over medium heat. Add breadcrumbs and stir frequently until crumbs are golden brown
2. Put breadcrumbs in bowl and add 1 tsp lemon zest, 1 tbsp, and all the cheese. Stir to combine and season with salt an pepper
3. Boil a post of water, add salt and then pasta
4. Reuse the skillet from before and put in cream cheese and simmer/whisk until it makes a smooth mixture. Simmer for 5 minutes, until thickened
5. When pasta is done, take 1 cup of pasta water, then drain. Add sauce from skillet, lemon juice, zest, and parsley to pasta
6. As you stir, add some of the pasta water you set aside before
7. Once pasta water is gone, add salt, pepper, breadcrumbs and parsley. Serve.
Roast Duck With Potatoes
Ingredients:
2 1-pound boneless duck breasts with skin
2 cloves peeled garlic, smashed
1 pound of mini-potatoes
1 cup homemade chicken stock
1 jalapeno, sliced
1/2 cup chopped cilantro
2 tablespoons whole green peppercorns, divided
1 tablespoon unrefined raw coconut oil
1 teaspoon salt
1/2 teaspoon ground cardamom
1/4 teaspoon ground clove

Instructions:
1. Grind a teaspoon of the peppercorns and mix with salt, clove, and cardamom. Take duck breast and rub mixture on to marinate for 30 minutes
2. Blanch the potatoes in boiling salt water until tender then drain
3. Score the duck breasts and place skin side down. Cook without turning until skin is golden, about 40 minutes
4. When the skin is golden, strain and reserve the fat. Turn pan on high heat, flip duck, cook for 3 minutes. Remove from pan and rest for 10 minutes
5. Use a tablespoon of reserved fat and add back to pan at medium heat. Put in garlic and peppercorns. Add chicken stock.
6. Toss the potatoes with coconut oil, the jalapeno and the cilantro. Season with salt and serve the duck sliced.
Chocolate Tahini Cups
Ingredients:
1 cup milk chocolate chips
1/2 cup well-stirred tahini
4 teaspoons cold water
Salt

Instructions:
1. Set aside 9 mini muffin paper liners
2. Add tahini to bowl. Stir with fork and add water at a pace of 1 tsp per add. After all water is added, stir until very thick
3. Melt the chocolate. Use either a double boiler over water or microwave.
4. Add 1 tsp of the melted chocolate to each muffin cup and then add 2 tsp of tahini to each cup. Top with 1 tsp of chocolate. Sprinkle with salt.
5. Put in fridge to chill and harden. Remove when ready to eat.
Chicken Parmesan
Ingredients:
Sauce:

28 oz can of crushed tomatoes
1 1/14 tsp basil
1 1/4 tsp oregano
1 tsp crushed garlic
Salt
Sugar
Black pepper

Chicken:

4-6 oz bonless/skinless chicken breasts
1 large egg, beaten
3/4 cup breadcrumbs
1 1/2 tsp oregano
1 1/2 tsp olive oil
4 oz mozzarella cheese, slices
3 tbsp grates parmesan cheese
Basil to garnsih
Salt and pepper

Instructions:
1. Prepare the sauce by combining all sauce ingredients in saucepan. Cover and simmer.
2. Preheat oven to 425 degrees. Place skillet in oven while heating
3. In box, combine breadcrumbs, oregano, olive oil, salt, and pepper. Transfer to plate
4. Dip chicken breasts in egg and breadcrumbs until event coated on both sides
5. Remove skillet from oven and coat bottom with olive oil. Put breaded chicken breasts in skillet and put back in oven. Bake for 15 minutes
6. After 15 minutes, drizzle tops of chicken with olive oil, flip, and cook for another 15 minutes
7. Once this is done, spoon sauce on the top of chicken and layer with mozzarella cheese. Bake for 5 minutes or until cheese is melted
8. Garnish with parmesan and basil
These recipes are a great way to grow closer to your partner and have some delicious food together. If you're looking for more recipes, check these out. If you still want to go out to a restaurant for your date night, consider us! We have a nice selection of American style food. Check it out!