3 Recipes For Popular Homemade Dishes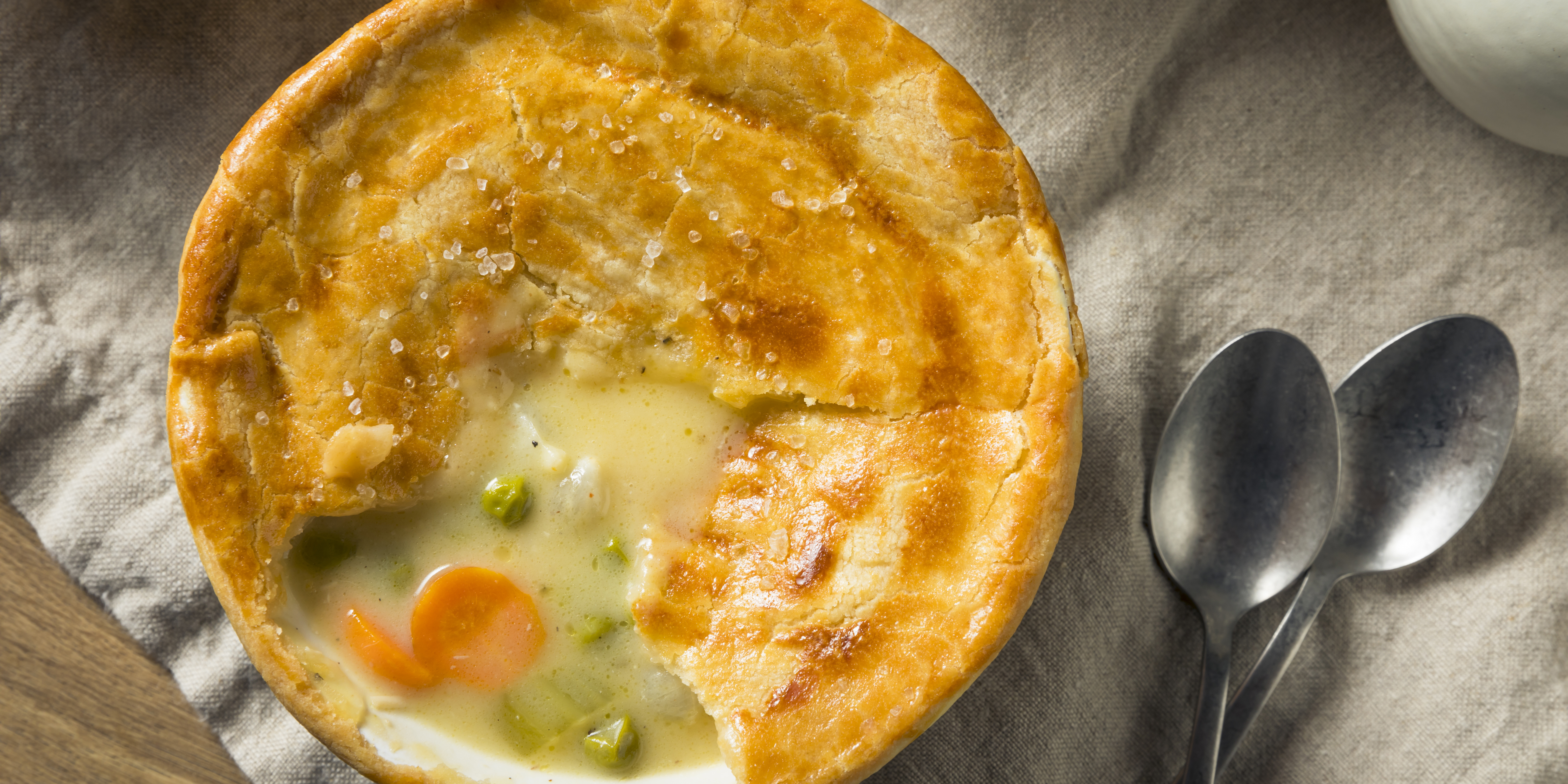 Whether you're missing your family's at home cooking or just looking for a hearty meal, these recipes will bring back old memories and remind you of some classic homemade favorites.
1. Chicken Pot Pie
Ingredients: (Makes 2 pies)
4 sheets refrigerated pie crust

2 cups diced and peeled potatoes

4 cups cubed cooked chicken

1 cup frozen peas

1 cup frozen corn

1 3/4 cups sliced carrots

2/3 cup chopped onion

1 cup all-purpose flour

3 cups chicken broth

1 1/2 cups whole milk

1 cup cubed butter

1 3/4 teaspoons salt

3/4 teaspoon pepper

1 teaspoon dried thyme

Instructions:
Preheat over to 425 degrees

Put carrots and potatoes in large saucepan, add water, and cover

Bring to boil, reduce heat, and cook covered for 8-10 minutes then drain

Heat butter in large skillet. Add onion and cook until tender

Stir in flour and all seasonings until well blended

Stir in milk and broth, gradually

Bring to boil. Cook and stir for 2 minutes

Add chicken, peas, corn, and potato mixture. Remove heat

Unroll 2 pie crusts in 9 inch pie plates. Add mixture

Unroll other 2 crusts and place on top

Bake 35-40 minutes. Let stand 15 minutes before cutting



2. Meatloaf
Ingredients:
3 slices bread

1 1/2 pounds ground beef

1 cup shredded cheddar cheese

1 finely chopped onion

1 large egg, beaten lightly

2/3 cup milk (2% recommended)

1/2 cup finely shredded carrot

1 teaspoon salt

1/4 teaspoon pepper
GLAZE:
1/4 cup brown sugar

1/4 cup ketchup

1 tablespoon mustard

Instructions:
Preheat oven to 350 degrees

Tear bread into 2 inch pieces, put in blender to get coarse crumbs

Put bread crumbs in large bowl. Stir in egg, milk, cheese, onion, carrot, salt, pepper, and beef

Mix lightly and transfer to greased 9x5 inch loaf pan

In small bowl, mix all glaze ingredients and spread over loaf

Bake 60-75 minutes. Let stand 10 minutes before cutting
3. Pot Roast
Ingredients:
1 boneless beef chuck roast (3-4 pounds)

2 onions, cut in 1-inch pieces

2 chopped celery ribs

3 minced garlic cloves

4 parsnips, peeled and cut in 2-inch pieces

6 carrots, cut in 2-inch pieces

1 pound small red potatoes, cut in quarters

1 tablespoon tomato paste

1 tablespoon dried thyme

2 tablespoons minced parsley

2 bay leaves

3 cups reduced sodium beef broth

2 tablespoons canola oil

1 tablespoon red wine vinegar

Salt and pepper to taste

Instructions:
Preheat oven to 325 degrees

Dry roast with paper towel and tie at 2 inch intervals

Sprinkle roast with pepper and salt

In Dutch oven heat oil over medium heat, add roast, and brown on all sides and remove from pan

Add onions, celery, and salt to same pan. Cook and stir for 8-10 minutes (or until onions are brown)

Add garlic, tomato paste, thyme, and bay leaves. Cook and stir for 1 minute

Add wine and stir in broth

Return roast to pan and put potatoes, parsnips, and carrots around it

Bring to a boil and bake, covered for 2-2 1/2 hours (until meat is fork-tender)

Remove roast and vegetables from pan. Discard bay leaves and skim fat juices

Bring juices to boil and cook 10-12 minutes. Stir in vinegar and parsley.

Remove ties and serve with vegetables
If you're looking for more amazing homemade recipes, check these out!