Foods That Can Help Keep You Warm During Cold Months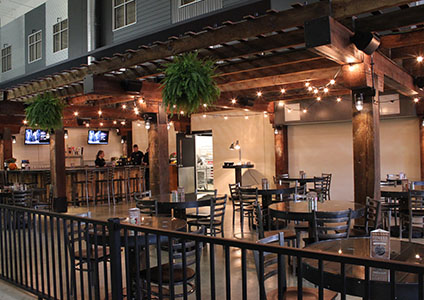 Whether you love winter or choose to try to avoid the cold air by staying indoors, it is important to stay warm for your physical and mental well-being. It is no secret that the common cold loves to travel during colder months, but you can better prepare yourself for freezing temperatures and illness by consuming foods that help increase inner body heat. Jackets and thermal layers can only do so much as you head out on your daily commute, so Forklift & Palate is here to share some top snacks and ingredients for body heat and energy. Here are our top cuisines to keep your body warm through snow, frost, and winds this winter season!
How to Keep Your Body Warm in Winter: Coffee and Ginger Tea
One of the best ways to stay warm during winter is to enjoy a morning cup of joe. Coffee blends are a delicious way to start your day, and caffeine will help boost your metabolism for thermal benefits. Regardless if you like hot coffee or iced drinks, caffeine can keep you warm for hours!
Are you not a fan of a morning brew? Try sipping a warm cup of ginger tea this winter season. Ginger carries thermogenic characteristics, improves digestion and enhances blood flow on the coldest winter days. For the ultimate thermal beverage, add ginger to a cup of coffee for a smooth savory taste.
Breakfast Foods to Eat During Winter
We have all heard that breakfast is the most important meal of the day, and this is especially true during winter. By selecting foods with higher levels of nutritious fats and proteins, you can head to work or school with foods that take longer to digest, providing additional body heat. Plus, several breakfast foods to eat during winter take little time to prepare.
Fruit salads are excellent for colder months. Mix up a large bowl of bananas (Vitamin B and magnesium), coconuts and apples for a daily source of fiber. Accompany this dish with a side of oats, porridge or nuts for lowering cholesterol and feeding your body a source of iron, which can make you feel hot from the inside out.
If you want to start your day with a powerhouse breakfast, make yourself a plate of eggs. Eggs are high in protein, Vitamin D and zinc, which helps you feel full, retain warmth and fight illnesses such as the flu.
Lunch and Dinner Foods That Keep You Warm in Winter
Look to include root vegetables into your diet for both lunch and dinner. If you are unfamiliar with root vegetables, these foods grow beneath the ground and include favorites such as carrots, potatoes, turnips, and onions. Dice up these ingredients and throw them in your favorite meals such as warm chilis for a source of Vitamin A, Vitamin C, and fiber.
You can also eat root vegetables on their own or as a side to thermogenic red meats such as pork and beef. If you normally feel tired during winter, red meats will boost iron levels and Vitamin B12 intake for a healthy immune system.
Check Out Forklift & Palate Restaurant
Forklift & Palate specializes in American cuisine that will keep you warm this winter season with our breakfast, lunch and dinner options. We have dishes for the entire family.
View our menus online and then visit us for your next meal.
Topics: Food