3 Recipes To Make With Ingredients You Already Have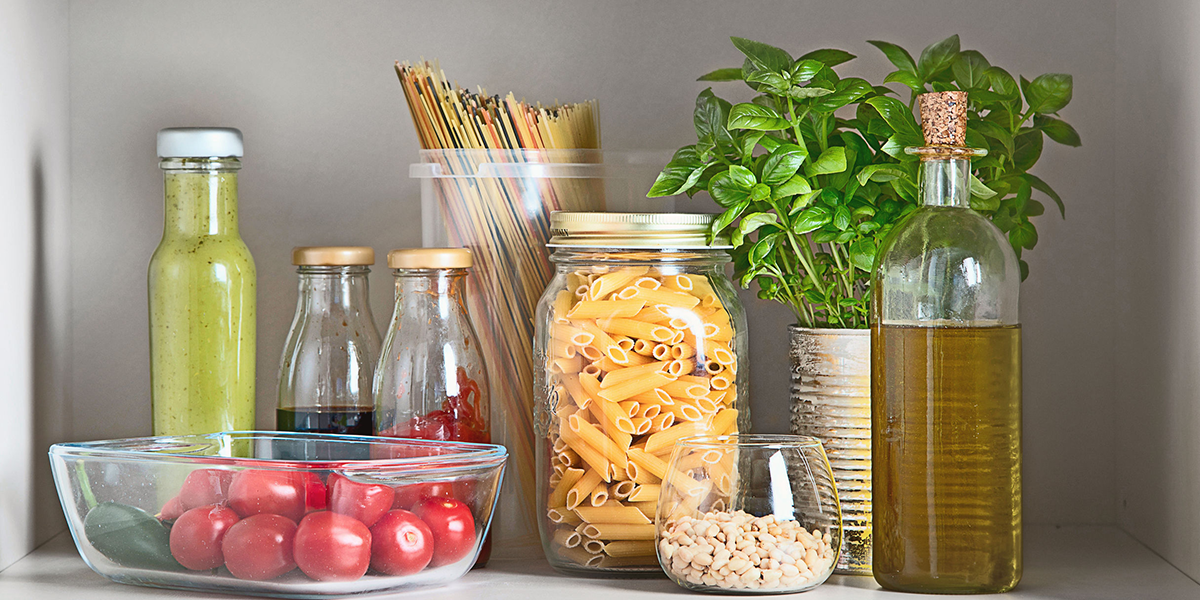 If you want to skip the trip to the grocery store, we've compiled a few recipes you can make with things you probably already have in your house.
1. Black Bean Soup
Ingredients:
1 can of black beans
1 cup of chicken or beef stock
1/2 cup of jarred salsa
1/4 cilantro, washed and chopped
1 clove of garlic
Juice from half a lime
1/2 tsp. cumin
Salt and pepper, to taste
1 tbs. cream or milk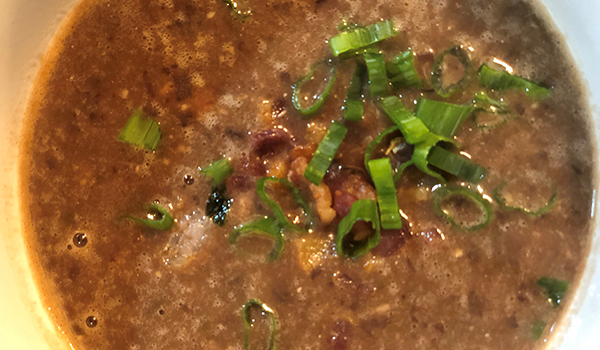 Instructions:
Combine all ingredients (except cream/milk) in a pot and boil contents for 15-20 minutes until beans are very soft.
Remove from heat and let cool. Pour mixture into a blender and pulse until combined. Return to pot.
Stir in cream/milk and cook on low until combined. Serve immediately.
Optional: Top with green onion, bacon, hot sauce, and/or a dollop of sour cream. Whatever you want!
2. TOMATO AND SPINACH PASTA
Ingredients:
8 oz. of your choice of pasta
1 medium yellow onion, diced
2 tomatoes, diced (substitute option: 1 can diced tomatoes)
2 cloves of garlic
1.5 cups of spinach, roughly chopped
Juice from 1 lemon
Zest from half the lemon
2 tbs. grated Parmesan cheese
1 tsp. dried basil
Salt and pepper, to taste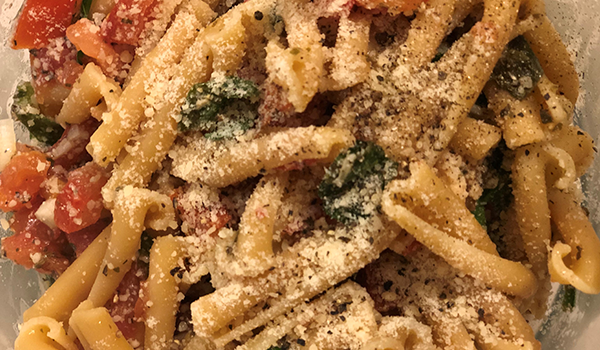 Instructions:
Fill large pot halfway with water and heavily salt (you want water to be salted like the ocean when you boil pasta!). Smash 1 glove of garlic and add to pot. Bring to boil, add pasta, and cook per package instructions. Set aside 1 cup of pasta water and drain noodles.
Add 1 tsp. of olive oil to a pan and heat over medium heat. Once hot, add onion and 1 clove of garlic, minced. Add salt and pepper, to taste. Cook 3-4 minutes until garlic is fragrant and onions are translucent.
To pan, add tomatoes and lemon zest. Cook 1-2 minutes. Add spinach, lemon juice, dried basil, and reserved pasta water. Boil mixture then reduce to simmer.
Stir in warm pasta and Parmesan cheese. Mix until combined. Serve immediately.
Optional: Top with black pepper, green onion, and/or additional Parmesan.
3. BUFFALO CHICKEN SALAD
Ingredients:
1 boneless skinless chicken breast
1 cup flour
1 head of romaine lettuce, washed and chopped
1/2 cup shredded cabbage (purple or green)
Handful cherry tomatoes, quartered
1/4 cup each celery and baby carrots, cut on the bias
Hot sauce
Ranch dressing
2 tbs. seasoned salt
1 tsp. garlic powder
1 tsp. chili powder
Salt and pepper, to taste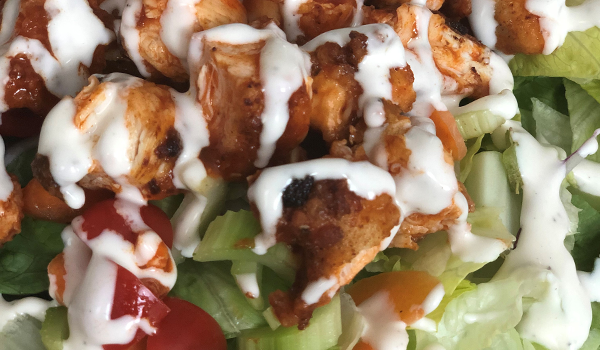 Instructions:
In a medium mixing bowl, combined flour, seasoned salt, black pepper, garlic powder, and chili powder.
Cut chicken into 1 inch cubes. Season lightly with salt and pepper. Add chicken to the flour mixture and toss to coat.
Prep the salad: In a large bowl, add lettuce, cabbage, celery, carrots, and tomatoes. Set aside.
Heat 3 tbs. olive or coconut oil in a pan over medium heat. Once hot, add chicken cubes coated in flour, spaced apart so they're not touching. Cook 4-5 minutes then flip to each side until medium brown all the way around and cooked all the way through.
When chicken gets pulled out of the pan, lay on a paper towel to absorb excess oil and salt immediately. Toss chicken in hot sauce of your choosing.
Plate a helping of salad, add chicken to the top, and drizzle ranch.
Optional: Top with croutons, shredded cheese, and/or cracked black pepper.